Emmerdale's Dawn Taylor gets a new love rival next week as an old friend of Ryan Stocks pays a visit to the village.
Just as Dawn (Olivia Bromley) realises that it's time to give Ryan a chance, they face a tumultuous time which could prove to be make or break for their relationship.
Emmerdale's brand new spoiler pictures show Ryan (James Moore) happily catching up with a woman called Gail, who he knows from his past.
Advertisement – Continue Reading Below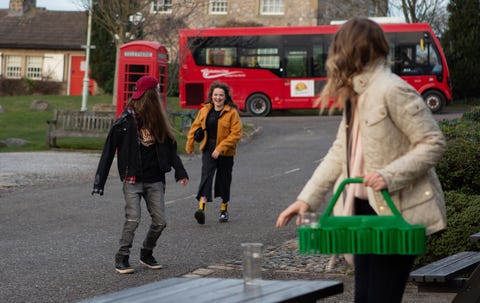 ITV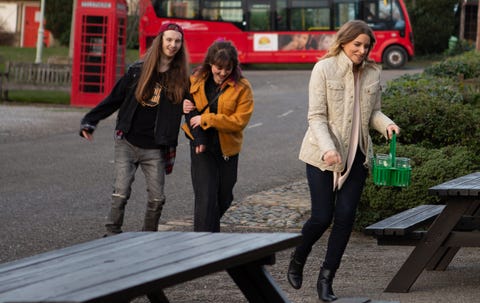 ITV
The pair enjoy a great time together and head off to The Woolpack, but after a few drinks, Gail (Rachael Gill-Davis) moves in for a kiss with Ryan.
Gail's romantic intentions take Ryan by surprise, especially when Dawn walks in and sees everything.
The latest setback follows two other big dramas earlier in the week, as Dawn has already struggled with the reappearance of a troublesome former client and Ryan messing up badly by offering to pay her for sex.
After the Gail kiss, Ryan's mum Charity (Emma Atkins) can't resist meddling in his love life. Will Charity cause further problems for Ryan and Dawn?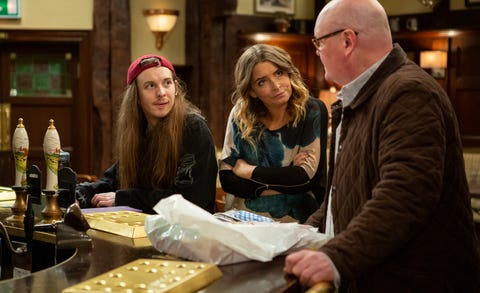 ITV
Emmerdale airs these scenes on Tuesday, February 19 at 7pm on ITV.
Advertisement – Continue Reading Below
---
Read more news, spoilers and gossip on our Emmerdale homepage
Digital Spy Soap Scoop video – hit play below for all the latest Emmerdale spoilers, as Rhona suffers a horror accident and Dawn comes face-to-face with her past.
Want up-to-the-minute soaps news, spoilers and gossip on your social feeds? Just hit 'Like' on our Digital Spy Soaps Facebook page and 'Follow' on our @soapscoop Twitter account.