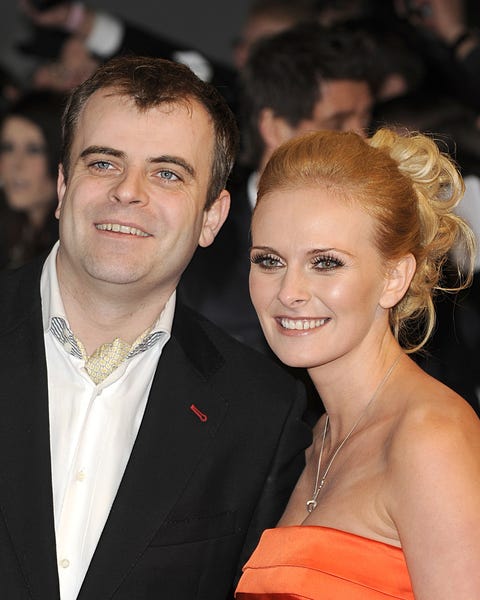 Mark Cuthbert/UK Press via Getty Images
Coronation Street actor Simon Gregson was involved in a real-life drama this week after he was present during a fire at Manchester restaurant The Ivy.
Simon, who plays Steve McDonald in the ITV soap, was at the restaurant with his wife Emma Gleave and some friends celebrating a birthday when the blaze broke out and everyone was evacuated.
Advertisement – Continue Reading Below
Emma shared a video of the fire and acknowledged that they were at the restaurant on Twitter on Friday (January 4), writing: "The ivy Manchester is now on fire! What a lucky escape @simongregson123,"
As another Twitter user later shared the video and jokingly asked Simon if he'd lit the patio heater, the actor revealed how close he was to the incident, writing: "I was just down the corridor. Crazy man."
He also praised the restaurant staff for their work in getting people out, adding later: "Hats off to the staff at the ivy yesterday for getting everyone out safe."
Hats off to the staff at the ivy yesterday for getting everyone out safe

— simon gregson (@simongregson123) January 5, 2019
The fire broke out on Friday evening but was "quickly contained", according to the restaurant's owners.
Advertisement – Continue Reading Below
"The fire at the Ivy Spinningfields was quickly and very efficiently contained by the excellent work of the fire services," a spokesman for Ivy Collection said (via BBC News), adding that it was "limited to part of the roof" and that all other areas of the building were unaffected.
The restaurant has since re-opened.
Meanwhile, Gregson's on-screen alter-ego Steve is set to face some serious drama himself in the coming months, as his 14-year-old daughter Amy Barlow discovers that she is pregnant.
Amy will face pressure from Steve and her mum Tracy Barlow to have an abortion but she has a change of heart and decides to keep the baby. In a further twist, the baby's father will be revealed as gang leader Tyler Jefferies, who tormented Amy's cousin Simon Barlow for months.
Coronation Street airs Mondays, Wednesdays and Fridays at 7.30pm and 8.30pm on ITV.
---
Read more news, spoilers and gossip on our Coronation Street homepage
Digital Spy Soap Scoop video – hit play below for all the latest Coronation Street spoilers, as Tim and Gina step up the fight against Duncan, and Audrey blames Claudia for her missing money.
Want up-to-the-minute soaps news, spoilers and gossip on your social feeds? Just hit 'Like' on our Digital Spy Soaps Facebook page and 'Follow' on our @soapscoop Twitter account.