HYDERABAD: It was a trickle in 2014, when polls were held before the birth of
. In 2018, it's a flood. The Telugu
Assembly elections – less than five years after statehood – and also in run-up to the mother of all elections in 2019
Ideologies may vary, but NRIs are taking a stand and coming out of their cushy American homes.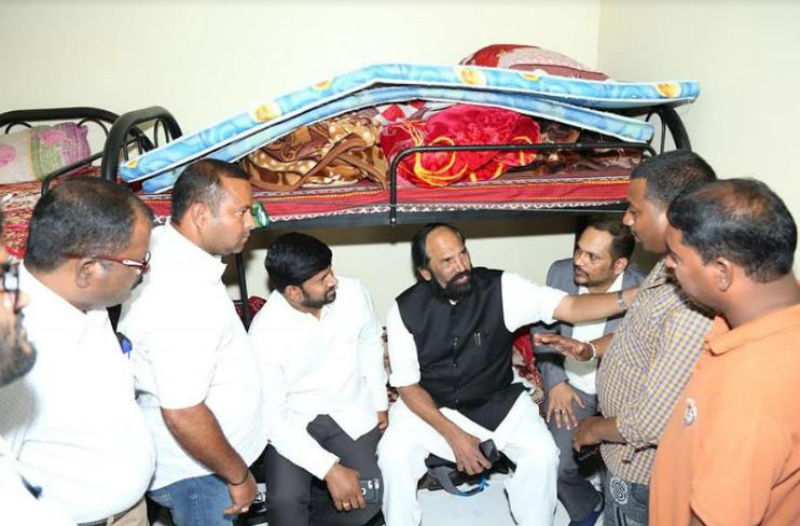 Congress leader Uttam Kumar Reddy (in center) in Dubai two days ago with Gulf workers
Politically active Telugu biddas are airing their views on social media, publicising activities of their party and demolishing rival claims. TRS NRI coordinator Mahesh Bigala said, "NRIs did not get involved in 2014 elections, but it's nothing compared to this excitement this time. It's all about quick thinking and swift reaction to political developments," says Mahesh Bigala, TRS NRI coordinator.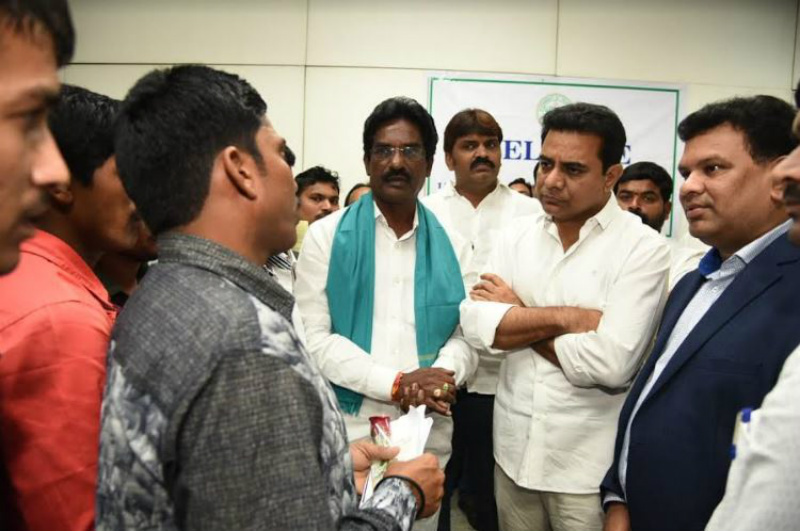 IT minister KT Rama Rao last month received Gulf workers who were helped to return to the state during UAE Amnesty
Bigala who lives in the US, has landed in Hyderabad and will be hitting the ground for the December 7 elections. Another group of NRIs are expected to land soon "We will campaign for candidates in all 119 assembly constituencies," he told TOI. Some 20-30 of them will touchdown soon and get down to serious business, he said.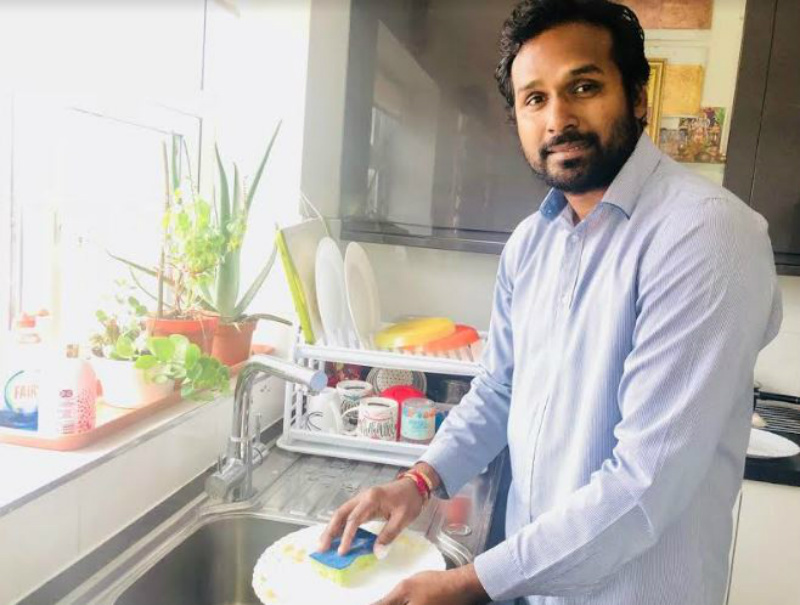 An NRI in UK washed dishes to protest the comment of TPCC president Uttam Kumar Reddy against KTR that he used to wash dishes in US before coming to enjoy power in Telangana.
From NRIs of some countries in 2014, the number has swelled this time with expats from 32 nations getting involved in Telangana elections Bigala expects that by the time
Polls are held in April-May 2019, NRIs from at least 60 countries will take the plunge.
But support is not only TRS Congress supporters too are equally zestful Nikhil Reddy Gudur, who lives in the US, believes in voters talk through anti-TRS videos The 'hostile welcome' is that TRS candidates are getting while touring the constituencies is being widely publicized. Sandeep Vangala, another NRI Congress supporter, takes the social media to call KCR's 'bluff on promises'.
A serious fight can be the Congress and TRS supporters, but not always There was a dash of humor when TPCC president Uttam Kumar Reddy made remarks about IT Minister KT Ram Rao. The Congress leader commented that while KTR was in the US, he would wash dishes. That comment did not go well with TRS supporters globally. They swung in action and flooded social media with videos and dishes at home. The message – Do not insult us if we do our own household chore.
NRIs are waiting for seats in Uttam's backyard

NRI supporters often insisted on expressing a certain party and its philosophy. But is that all really? TRS has had at least three NRIs who are wanting to contest. Two of them are vying for a ticket against Uttam Kumar Reddy from Huzurnagar and another is seeking the Kodad ticket from where Uttam Kumar Reddy's wife Padmavathi is sitting legislator. Sudheer Jalagam, a US techie, quit his job and returned to the state.
Interestingly, NRIs who do not have political positions do their plans for themselves post-poll. Some TRS NRIs are also planning to invest in the state. While more plans may materialize later, as of now, it's the dust of the biggest draw.