NEW DELHI: In 2013, BJP saw an impressive win on 68 out of 78 reserved seats in MP,
and
, however, replicating the same success Reason: Rising Dalit anger over atrocities against them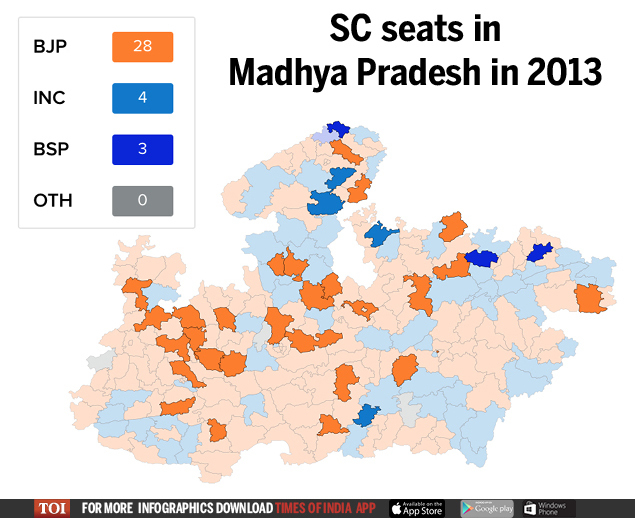 Explore how SCs voted in 2013 in the TOI MP Data Hub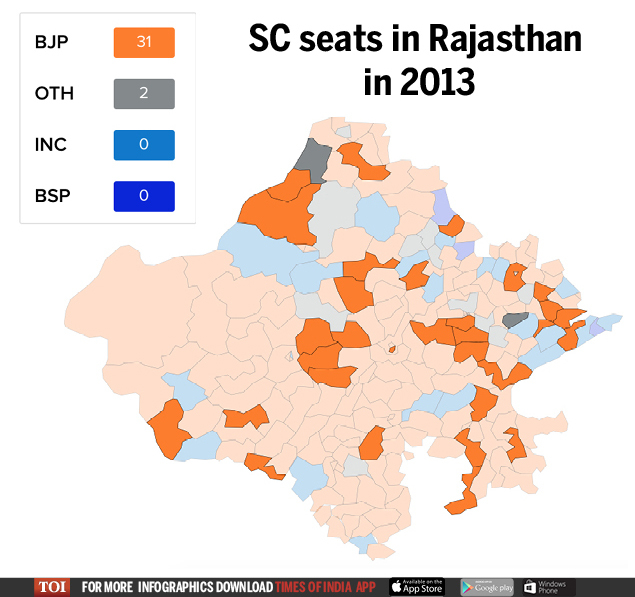 Explore how SCs voted in the previous assembly elections in Rajasthan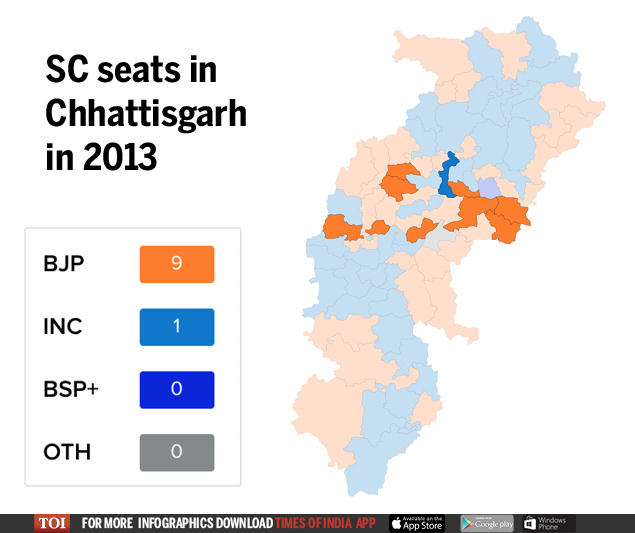 Explore who SCs in Chhattisgarh voted for in previous state elections

Dalits, which constituted 16.6 per cent (201 million) of India's population have seen atrocities against them in the last few years. According to the National Crimes Record Bureau (NCRB) data, as many as 40,801 cases of crime against Scheduled Castes (SCs) were reported in 2016, which is a 5.5 percent increase over 2015, across India.
The BJP ruled states fare poorly on this account. In fact, poll-bound BJP ruled states Rajasthan,
and Chhattisgarh alone make up for a whopping 25 percent of all crimes against SCs in the country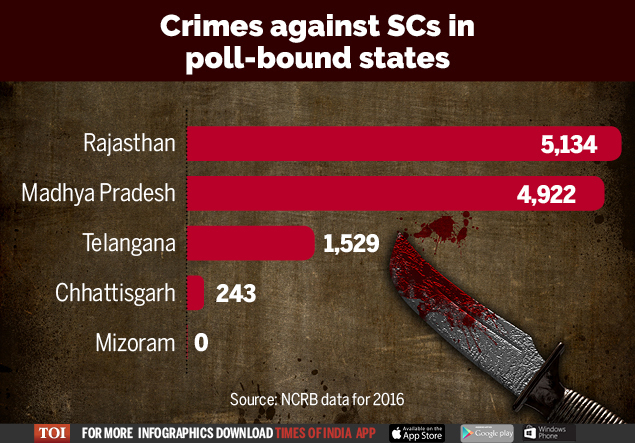 Watch: Why Chhattisgarh matters: All you need to know
The dilution of the Scheduled Caste and Scheduled Tribes (Prevention of Atrocities) Act by the Supreme Court, in March 2018 has added to the Dalit ire. In March 2018, widespread protests by Dalits
that did not end well and resulted in nine deaths, including that of seven Dalits.
Watch: Why MP remains key to BJP's fortune
It's not surprising that in the last few months, BJP has seen a clear drop in Dalit support. According to the Lokniti CSDS Survey, the nationwide Dalit support for the BJP fell from 33% in May 2017 to 22% in May 2018. Congress, on the other hand, has gained support It rose from 20% to 23% in the same time frame.
Having failed to protect Dalit interests, winning their vote in 2018 will be an uphill task for the BJP. This, after it has had their overwhelming support in the 2014 Lok Sabha elections, when BJP got a quarter of Dalit votes, twice that of 2009. Depending on who Dalits vote for in 2018 will be held in the upcoming Lok Sabha 2019 elections as well .