Sebastian Vettel says the updates the Ferrari Formula 1 team brought to Paul Ricard for the French Grand Prix did not perform as expected in Friday practice.
The Italian outfit introduced new wings and brake duct updates as part of a package that it hoped would address the weaknesses of its current car.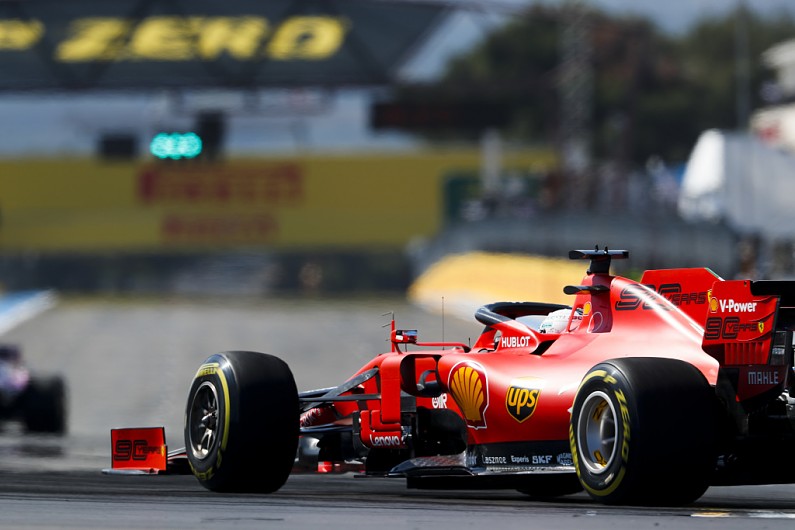 Although some of the new parts are being kept onboard for the remainder of the weekend, fourth fastest Vettel was clear that the level of progress was not what had been hoped for.
Asked how the new parts on the SF90 felt on Friday, Vettel admitted: "Not so good, to be honest, a lot of work ahead of us.
"Yeah, [they] didn't bring what we were expecting, so we'll see what we can try and find overnight, to maybe be a bit better off tomorrow."
Ferrari team principal Mattia Binotto said that while the new updates had not performed sensationally, some of them were test items – and those that were intended to be raced are staying on the car.
"Not perfect," he said about the progress.
"I think we brought here some parts which were important for us to test to understand the direction of development.
"We tested a few parts, some of them will be kept on the car for the rest of the weekend so it is not an entire package that has been cancelled or not.
"A few parts will be kept and considered positive, and the ones that have been removed are considered part of our test plan but not intended to be raced for the weekend."
Binotto explained that the team would be keeping the modified brake ducts, plus the new front and rear wings, as well as other updates that were not so visible.
Charles Leclerc, who was third-fastest after FP2, hoped that pulling the best parts together tomorrow could help lift Ferrari's form.
He said: "Some parts were very good, some others a bit less, so tomorrow we'll put everything together and hopefully it will be a positive day for us."