Translating…
TIMES OF INDIA
THE TIMES OF INDIA |Aug 02, 2019, 12:04:42 IST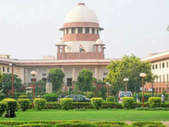 Hearing starts in Unnao rape case. Decision on shifting of rape survivor to AIIMS Delhi today. The apex court had directed UP government to provide a compensation of Rs 25 lakh to the rape survivor. Stay here for all live updates
Medical update of Unnao rape survivor and her lawyer
The girl still on ventilator has fever, but she is stable. The lawyer has been weaned off ventilator support since Thursday. Both have tube down their throat for breathing.
Solicitor general says family of victim was to inform about shifting her and they said victim is completely unconscious and let her remain in the hospital in Lucknow
Lawyer for family says she can be shifted once she is stable.
SC orders media not to disclose the name of Unnao rape survivor either directly or indirectly while reporting on the incident or cases relating to Unnao rape incident
UP government informs SC that Rs 25 lakh interim compensation has been paid to the rape survivor
It also says there is no objection for shifting of survivor's uncle, who is lodged in Rae Bareilly jail after conviction in a criminal case, to Tihar Jail. SC orders his shifting.
Centre informs SC that CRPF has taken over security of the rape survivor and her lawyer as well as their immediate family members
Relatives of Unnao rape survivor and her lawyer inform SC that for the present their treatment could continue at King George Medical College at Lucknow
SC had offered for their airlifting to Delhi AIIMS.
Supreme Court to decide on shifting of rape survivor to AIIMS in Delhi
Unnao rape case hearing begins in Supreme Court
Congress chief whip in Lok Sabha K Suresh has given an adjournment motion notice on Unnao rape case, reports ANI
Rape survivor's mother tells that she is satisfied with treatment in Lucknow and will want to continue with the same
She says doctors have assured her daughter will get better.
The survivor's family says they have not made any demand to shift their patient to Delhi as of now.
SC to hear the Unnao case again on Friday: PTI
SC expands the scope of its suo motu registered PIL on steps to curb child rape cases to include victim compensation and witness protection
SC also asks UP govt to provide security to rape survivor's mother and her siblings
SC says CRPF will provide security at a safe place near Rae Bareilly. Similar security should be provided to the injured lawyer and his family members.
On the question of interim compensation to rape survivor, SC directs UP to provide interim compensation of Rs 25 lakh to her and asked the state govt to provide security to her and her lawyer.
SC asks the family of injured rape survivor and her lawyer whether they want the injured to be shifted to Delhi for further treatment.
SC asks CBI to complete probe into the truck-caused accident critically injuring rape survivor, her lawyer and killing her aunt, within a fortnight and preferably within 7 days.
SC transfers four cases relating to Unnao rape survivor to Delhi and asks the trial court to complete proceedings in 45 days.
Lucknow's King George's Medical University tells SC that it has the wherewithal to handle the medical case of Unnao rape victim and her lawyer, who were critically injured in truck accident.
However it also told SC that both are fit enough to be flown to Delhi for further treatment. SC asks rape survivor's family to take call on shifting.