Note: This article contains massive spoilers from The Apprentice 2018 final. If you don't know who the winner is and want to catch up first, then come back later!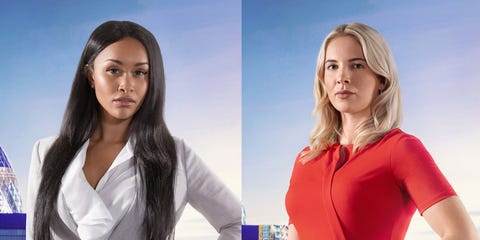 BBCJim Marks/Boundless
Advertisement – Continue Reading Below
The Apprentice 2018 champion Sian Gabbidon has shared her delight at winning the show.
Sian triumphed over Camilla Ainsworth in Sunday's final, where both candidates pitched their business plans to Lord Sugar, Claude Littner, Karren Brady and a host of industry experts at City Hall in Central London. She's secured a 50/50 business partnership, and £250,000 of investment.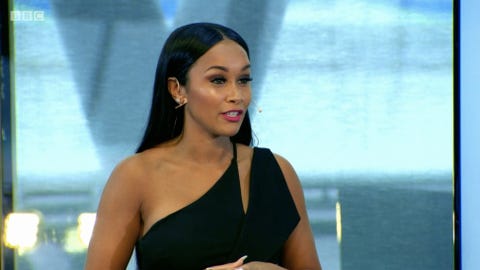 BBC
Related: The Apprentice's Sian and Camilla reveal what happened AFTER that heated boardroom exchange
Both Sian and Camilla were joined by past candidates for a three-day challenge where they designed and created a billboard ad, a longer-form commercial, product prototypes and branding ahead of the big pitch.
While briefly acknowledging his concerns about Sian entering a "crowded market" during the final boardroom, Lord Sugar made the decision to work with her swimwear brand over Camilla's nut milk business, hailing her "great aptitude and talent for design".
Speaking to Digital Spy, Sian shared her pride at being named the entrepreneur's new business partner with her brand SYO Swim – and her feeling that she's achieved something "massive".
Advertisement – Continue Reading Below
"I feel absolutely over the moon. I'm still pinching myself. I still keep thinking, 'I hope he's not going to change his mind'," Sian told us. "It's crazy. Yeah, I feel amazing.
"This is my life changed now and I always say that I'm literally just a normal girl, and to even get on the show was like, 'Wow, this is amazing', like, 'I'm so happy, and to get as far as I've got and then to actually win it is like, 'Wow'. This is a different level."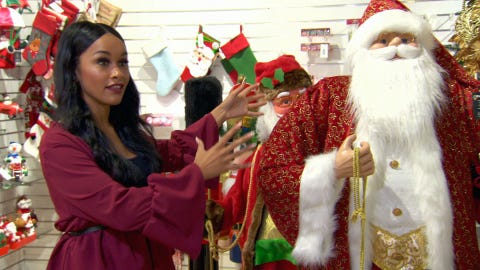 BBC
Related: The Apprentice's Camilla says THIS is why none of the boys made the final
Sian said she felt "the girls bossed it this year", celebrating their "high standard" throughout the show. "Not that the guys weren't," she added, "but the girls just had that upper hand."
Would Sian say she was a more deserving winner than Camilla?
"Because I'm down to earth, I'd never say I deserve it more, because I don't agree with that and I don't think that's right," she explained.
"But to somebody like Alan Sugar who's had a similar kind of upbringing and background, he understands what it's like to graft and to work your way up, and I think he probably related to that and I'd hope that he did see that in me.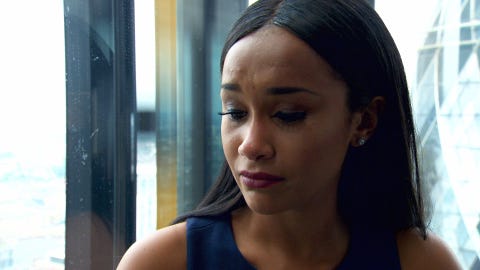 BBC
"My story is quite raw and this is probably the only time that I've looked and thought I've done myself quite proud, 'cos I'm always searching for the next thing. I'm always trying to do more and for once, I actually feel like I've accomplished a massive achievement."
However, Sian did say that she felt confident she had the qualities to win the show, especially as the series progressed.
"I knew I had it in me. I knew I was capable of doing very well," she said.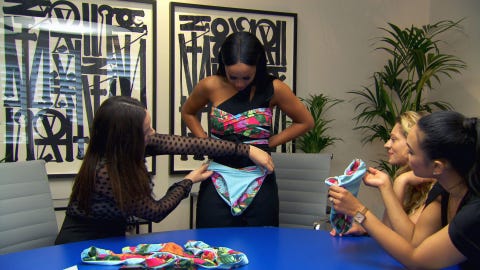 BBC
"Once we started to do the tasks and I started to see how difficult they were and how much harder they were than I expected them to be, you almost thought, 'I hope I can keep this up and I can keep getting through, because it's so difficult'. You didn't even know what tasks were coming up next and you couldn't even prepare yourself for them.
"But every step and every task that we got through was more of a boost and I started to grow and to think, 'Right, this is it now, I've got it. Just keep going and going', and I did. I got to the end."
---
Want up-to-the-minute entertainment news and features? Just hit 'Like' on our Digital Spy Facebook page and 'Follow' on our @digitalspy Instagram and Twitter account.