Strictly Come Dancing star Gorka Marquez has confirmed that he and Gemma Atkinson will bring up their baby to be bilingual.
The couple announced earlier this year that they were expecting their first baby together, with Gorka revealing that the child will speak his native Spanish as well as English.
"Of course our baby will learn to speak Spanish – Gemma loves where I'm from too," he told The Sun. "She's been to visit, we love how hot it is. I love being an uncle so I can't wait to be a dad."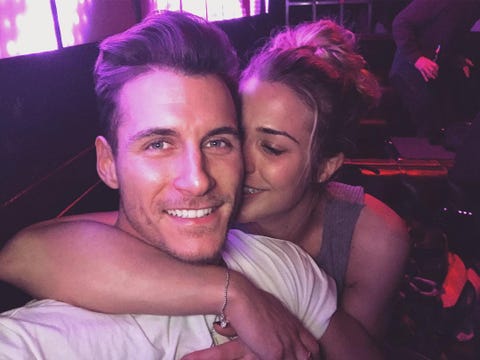 @gorka_marquezInstagram
The pair met back in 2017 on the BBC show, and moved in together towards the end of last year, with Gemma promising she would teach Gorka the Mancunian lingo.
Meanwhile, Gemma has been hitting back at "pregnancy police" as she posted a picture of herself completing an emotional mountain hike.
"Last week me and Gorks climbed Mount Teide (it's a drive, cable car and flat walk before the pregnancy police start on me) I haven't been here since my dad passed away," she wrote on Instagram.
"We used to come every year and do the hike so it was bitter sweet, but I know he somehow helped drag me up there."
Gemma has also slammed claims she will "cast aside" her dogs once the baby arrives, saying on Instagram: "If 1 more negative Nancy tells me you'll have to be 'cast aside' when our baby comes, I'll have to just twat them!"

---
Want up-to-the-minute entertainment news and features? Just hit 'Like' on our Digital Spy Facebook page and 'Follow' on our @digitalspy Instagram and Twitter account.
Sam Warner
Sam Warner is Digital Spy's freelance news reporter.