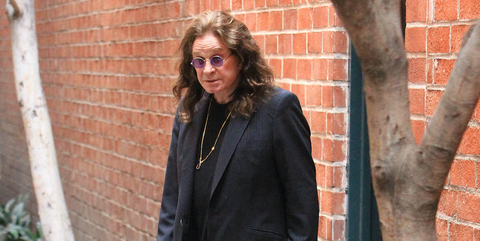 Getty ImagesSMXRF/Star Max/GC Image
Ozzy Osbourne is on the mend after being rushed to hospital this week.
The singer has been battling a series of health issues that recently caused him to cancel the UK and European leg of his 'No More Tours 2' retirement shows, and now he's had even more trouble.
His wife Sharon shared the news with fans on Twitter on Wednesday (February 6) that he's been hospitalised after having "complications from the flu".
Advertisement – Continue Reading Below
"As some of you may have heard, Ozzy was admitted to hospital following some complications from the flu," she wrote to her followers.
"His doctors feel this is the best way to get him on a quicker road to recovery. Thanks to everyone for their concern and love."
His latest health setback came after Ozzy announced last week that he'd postponed the kick-off of a European trek that was supposed to begin in Dublin last Wednesday night (January 30).
The former Black Sabbath frontman first suffered a staph infection last year that caused some autumn postponements in the US, and led to other health issues.
Ozzy said in a statement last week: "I'm completely devastated for having to postpone the European leg of my tour. It just seems that since October, everything I touch has turned to shit. First, the staph infection in my thumb and now coming down with the flu and bronchitis.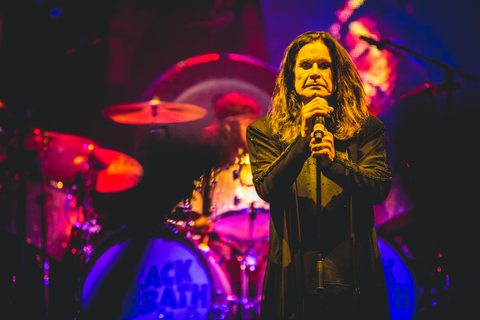 Francesco Castaldo/Archivio Francesco Castaldo/Mondadori Portfolio via Getty Images
"I want to apologize to all of my fans who have been so loyal over the years, my band, my crew and to [tourmates] Judas Priest for letting you all down. However, I promise the tour with Judas Priest will be completed. It's being rescheduled right now to start in September. Again, I apologize to everyone. God Bless. Love you all, Ozzy."
Advertisement – Continue Reading Below
On the bright side, his wife Sharon is very busy since leaving her job on The X Factor, having announced last month that she's turning her life story and marriage to Ozzy into a Hollywood biopic.
---
Want up-to-the-minute entertainment news and features? Just hit 'Like' on our Digital Spy Facebook page and 'Follow' on our @digitalspy Instagram and Twitter account.