New Delhi: Days after senior
leader
Raj Babbar created a flutter +
After
with the advanced age of
's mother, another Congress leader has stirred a controversy
In a video that was shared by the BJP on Twitter, former Union minister
can be seen making personal attacks on PM Modi and his father
Addressing a meeting in poll-bound
Modi's father and Congress chief, Muttemwar can be seen making comparisons
's lineage
In the video, the former Union minister says, "Who knows you (Modi) before you became prime minister?" Even today nobody knows your father's name. Everyone knows Rahul's father's name – Rajiv Gandhi. Everyone knows Rajiv Gandhi's mother's name – Indira Gandhi Everybody knows Indira's father's name – Pandit Jawaharlal Nehru And everyone knows Motilal Nehru is Pandit Jawaharlal Nehru of the father. Everyone knows that Rahul Gandhi is five generations, but this Narendra, no one knows his father's name. . "
Shameful statement by Congress leader and former Union minister Vilasrao Muttemwar He says that the world knows … https://t.co/4FXtCEPsQZ

– BJP (@ BJP4India) 1543126535000
Muttemwar, who hails from Vidarbha region, told PTI that the video in circulation was distorted.
"It was an internal party meeting yesterday.The person who shot the video distorted it and posted it online," he said.
I would like to clarify that the @ BJP4India is trying to distort I never questi … https://t.co/cV8dtNab4T

– Vilas Muttemwar (@vilas_muttemwar) 1543136883000
The Congress leader said that Rahul Gandhi's father was but who did not know much about Modi's father. "The world knows past generations of Rahul Gandhi but no one knows who Modi's father was," he said.
Earlier, responding to
"The opposition party is going to be the political slugfest in his mother's dragging as it does not have any real issue, and he is fighting the losers," said Modi's remarks against the Congress and Gandhi family on Saturday.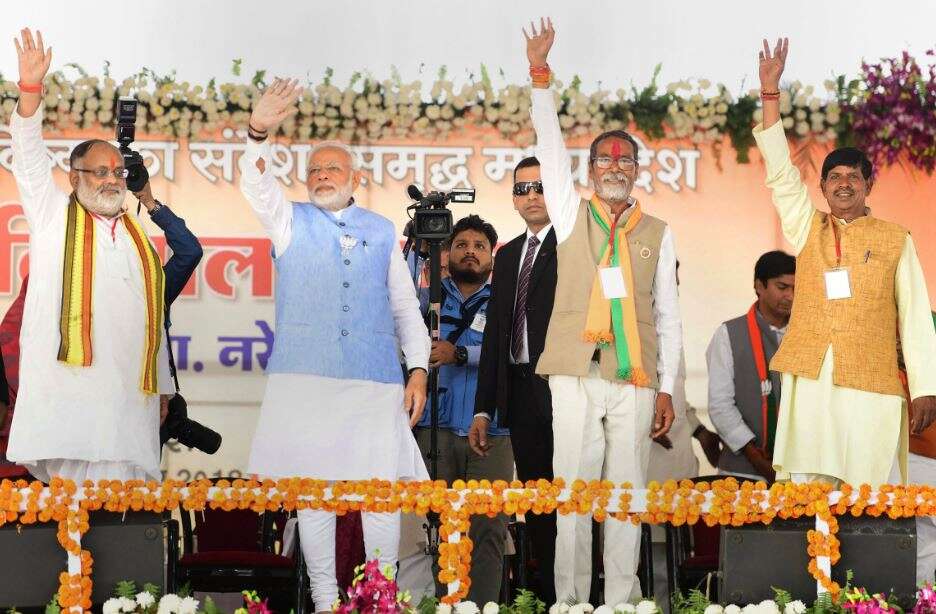 Congress dragging my parents in politics
Prime Minister Narendra Modi slammed the Congress Sunday for dragging his parents in a political slugfest, alleging that it was being done on the party chief of Rahul Gandhi. He also justified his own tirade against the Nehru-Gandhi family, pointing out that unlike his parents, he occupied top positions in politics and the government
Speaking at Chhattarpur in Madhya Pradesh, Modi had said that Congress was "abusing" his nonagenarian mother as it wasre issues of issues.
Modi said, "After all, their weapons to target Modi has failed … they are now hurling abuses at Modi's mother, who does not understand even the 'rajniti' (politics)."
(With inputs from agency)