Translating…
When most people think of sports, they think of able bodied athletes playing them. From cricket to football, from athletics to car racing, from tennis to basketball, almost every sporting icon for most people, across the world will inevitably be an able bodied athlete. But in doing so we are forgetting or ignoring or just not giving enough respect to the thousands of para athletes who also put in their blood, sweat and tears into achieving sporting glory.
If it's inspiration we are looking for, then there are so many inspiring para athletes in India itself. One such athlete is
.
The 48-year-old, mother of two, however, is not just a Paralympic silver medal winning shot-putter, a swimmer, a biker, a rally driver, a javelin thrower, or in other words an incredibly versatile athlete. To understand Deepa Malik, you have to take into account not just what she has managed to achieve on the playing field, but also everything she has done and is doing off it. She might not be able to walk but that doesn't stop Deepa Malik.
Deepa the fighter, what she stands for, what she believes in, the things she has been through, the projects that are close to her heart, what drives her can only be understood in her own words. Deepa spoke to TimesofIndia.com as part of a special two part interview.
Part 1 of the interview:

I wanted to begin by congratulating you for the Khel Ratna award that you received recently. Who would you want to dedicate it to?

Definitely my dad. You will be surprised the last interaction I had with my dad, the last thing that he was aware of was – my daughter had come down from England and she was sitting with her laptop and I was sitting there. In the hospital premises in his room we were just drafting the nomination file (in 2018). You have to compile the file and my dad was reviewing the draft and saying, 'you should change this language, that language'. 30th April is the last date of submission. By 26th we had finished. 27th I remember sitting in the Paralympic Committee's office to get the file submitted and nominated. The President had to sign it and the Secretary had to second it and it had to be forwarded to the Sports Ministry. I remember, when I left I met my father and he said all the best to me and I left for the PCI office and left my files there. When I returned he had lost consciousness. 30th April he passed away. That is what that file meant to me. That's the last wish I think my dad had. It didn't happen that year. It was 2018 that I lost him. So I'm glad a year later it happened. It's dedicated to him definitely.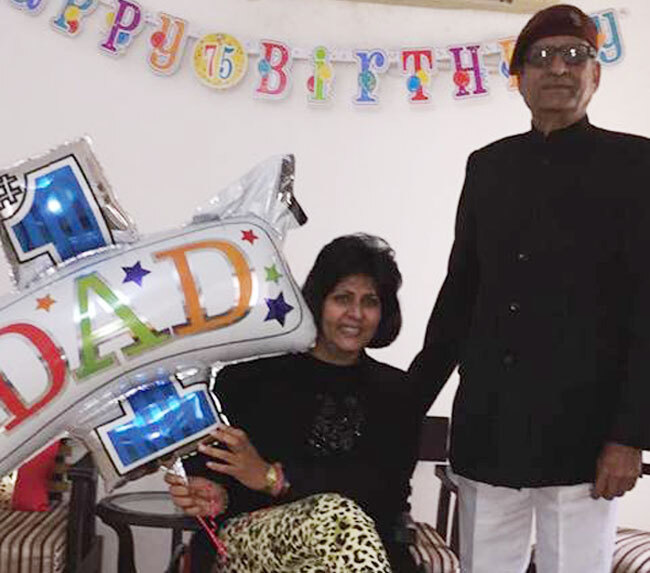 What was your first reaction when you found out that you are getting the Khel Ratna this year and how did the family react?

My first call was to my mother. I waited for it to be announced officially on one of the verified handles because I did start getting calls here and there and. I said 'no, I will wait for it to come, at least from some authentic source' and we were waiting for the Sports Authority of India or the Ministry of Sports or Kiren Rijiju sir's handle to give out the list and I think that happened some time in the evening, whereas the calls had started coming in the afternoon but we were just holding ourselves back. I was not even attending the calls because I had said -'no, first let it come out on a verified account' and when it did, my first call was to my mother. And my mother was already looking at it in the news. And I don't think we spoke. I could hear her cry and I was crying at this end so, that is how emotional it was for us, because it somehow connected me to my father immediately, as if he was right there, blessing us. It's really emotional for us. The celebration has still not stopped. You will be surprised. There are so many groups – biker groups, sports groups, there are para sports groups, there are college friends, school friends, Army friends, work friends. It just doesn't end. We are still celebrating (laughs).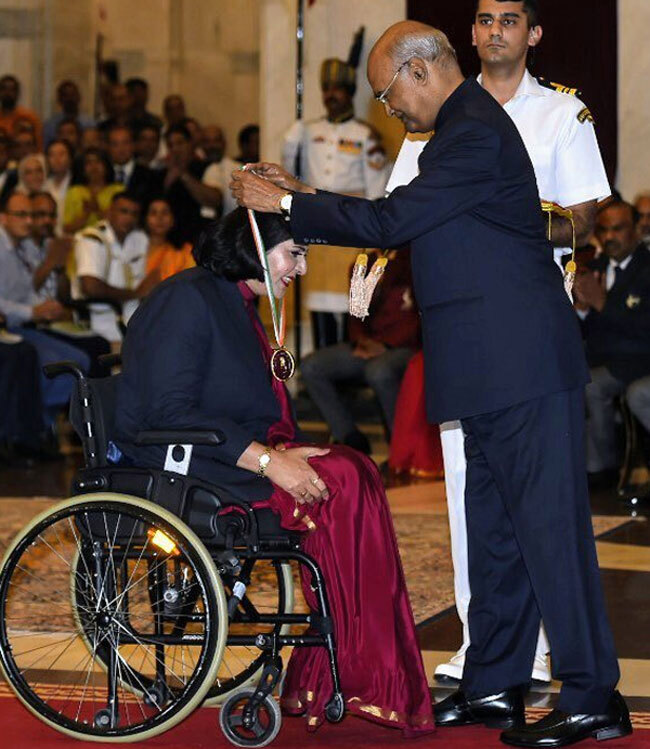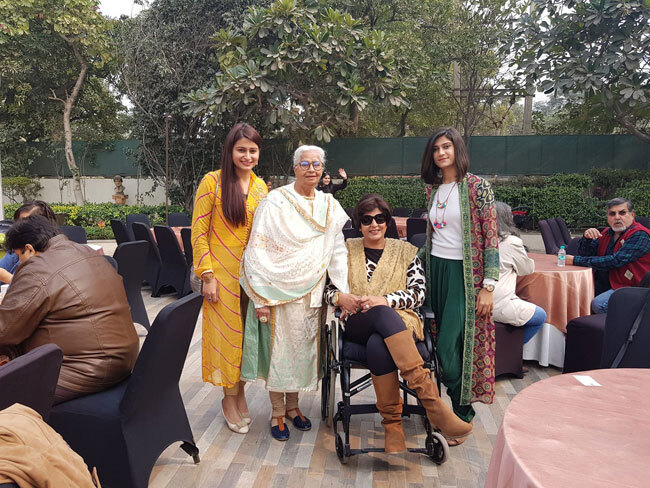 How much do you think has the face of Indian para sports changed over say the last 10 years or so?

I will give a lot of credit to the performances of the athletes. It's the tremendous performance and at par performance – that is where I would really like to focus, because you pick up Asian Games, you pick up Rio Paralympics. Ever since 2016, ever since we have been absorbed by Honourable Modiji into the mainstream Target Olympic Podium scheme (TOPS) and other schemes where para is getting an equal focus, you will see it's never looking back. But, I would really like to say that now people, post Rio (2016 Games), because the country was so starved for medals and we had only two medals. Suddenly when we struck two golds with a world record and the first female finally won a medal, I think it just caught the attention of the media and the country and the way the country celebrated it. Very happy that the athletes have contributed tremendously to the recognition of para sports and things are changing. I started playing almost 15 years ago. People wouldn't even understand what para sports was. They would probably think we are talking about parasailing or paragliding, para-jumping. Nobody would connect it to sports for the specially abled. Somehow, now, the Khel Ratna reaffirms and reassures me that the para word has been finally understood by the seniors, by the committees, by the officials. Para word actually means parallel sports, which means it is absolutely in alignment with mainstream sports. There is nothing called charity sports, or sports just for engagement. So at least paralympic sport is very much a mainstream sport, you see, Commonwealth we are integrated, Asian Games we are integrated, Paralympics-Olympics are integrated. Even the launch of the mascots, the launch of the dates, the calendars, the events, everything is inclusive. Even when the mascots were launched for the 2020 Tokyo Games, they had both the mascots launched together. So, when there is no disparity internationally, I think finally India has started applauding it thoroughly. That's the change that has appeared in the last 15 years. I got a call in the morning that the disability affairs department has now started working on making excellent centres for physically challenged sports. I was very happy to hear that and I have already been a part of the accessibility assessment whether it is Nehru stadium, whether it is Sonipat Bahalgarh SAI centre. I have personally gone there and volunteered to do an accessibility assessment there and at the same time I was very closely involved and sharing all my reports with the sports authority of Gujarat – the SAI centre, where they are coming up with a specific centre for the paralympic sports. I can see the impact of 'Accessible India' campaign and the impact of 'Sab ka saath sab ka vikaas' which is also transcending and translating into sports. I was recently at the Khel Mahakumbh launch in Ahmedabad. The Khel Mahakumbh emblem has a boy, a girl and a person on a wheelchair. They even have a rainbow looking thing. So in my versatility I even looked at it as (section) 377 (which was scrapped in 2018) appreciated. Though I don't think they have made it that way, but for a person who is a crusader and an advocate of inclusivity it looked that way.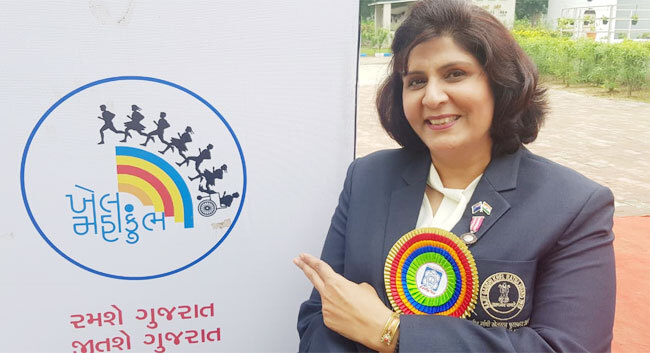 Another incident that I would like to share with you – It's 15th of August. It's the inauguration ceremony of the Pro Kabaddi League (Gujarat leg), where somebody has to sing the National anthem. The teams line up, it's live on television and then you have a Deepa Malik sing the National anthem for an able bodied Pro Kabaddi League. That means India is accepting us as sporting heroes. This is the change that is coming. In 2008 I had crossed river Yamuna and that was huge. It became a World record and for a woman with chest below paralysis….I was 38 then. That time people didn't recognise so much, but today, there are a lot of invitations. There are a lot of places where we are invited, not just as inspirational people. The difference is from inspirations we are turning into icons. There's a difference. So there's a PV Sindhu, she is an icon, there's a Mary Kom, she is an icon. So now, Deepa Malik was used to launch the 'Fit India' campaign, as a sporting icon, as a symbol of fitness, not just inspiration. That's the difference.
Singing National Anthem on #IndependenceDay2019 at d opening of #prokabaddi. honored 2 create a love 4 sports – i… https://t.co/SZXakQPm3V

— Deepa Malik (@DeepaAthlete) 1565937115000
When someone looks at your story and everything you have been through and everything that you have achieved, it's only natural that they associate you with unimaginable bravery and courage. What is it that drives you and motivates you the most?
To be honest – to be able to change the perception of our society and Nation towards the abilities hidden in specially abled people. And also to motivate people with disabilities to start taking charge, to learn their new bodies, to learn about their abilities, to discover their potential and not just sit back and wait for somebody to help you. I had no legs to walk (with), I had no footsteps to follow. To firstly to think out of the box things, then to actually get down to execute it. Lack of faith, lack of infrastructure, lack of funding, lack of even the perception of society towards disability. This is so difficult, but I could do it within my own country, where I am. Which means change can be brought about and change is welcome. Otherwise I would have never been a swimmer, swimming across the river because creating a record also needs certain parameters, certain amount of practice, a certain amount of people to support. To become a biker – again, I can't become a biker overnight. It was a process of change but there were people who were supporting. When you are diligent and when you are passionate and when you are honest in your intentions, you will always find a way. And that's what I want to do. I definitely started off on a very personal note, but then I realised that there is a lot to be done in the field and I was very influenced by what my father told me one day. I used to share these things with him – 'papa I feel so bad when people look into my children's tiffin just to see if I am feeding them right'. And that has happened. School teachers would specifically open my daughters' tiffin to see 'maa ne kya khaana bheja hai?' (what food has your mother sent today). 'Khaana bhi bhej pa rahi hai ki nahi?' (is your mother even managing to send food for you?) . Or people would look at us, at our body language (Deepa and her husband) in a party and judge if we are still married, or whether the love is still there, or the chemistry is still there. And I used to share this with my dad and say 'dad, it's so weird. Suddenly instead of people talking about my bravery and trying to live in this body and not feeling depressed – I still laugh, I still crack jokes and yet people are looking for a judgment into this'. And he said 'Deepa what have I named you? What is your name?' And I said Deepa. So he said 'where did that famous quotation go? It's always better to light a lamp than to curse the dark. You are cursing the dark Deepa, become the lamp. And you are privileged. You have education. You have a family which is also educated. So if educated people will not come up and become the change that they want to see, like Mahatma Gandhi said, then what are you waiting for?' I was just struggling to be a good mother to two daughters, so that my daughters don't remember me as a crippled sad woman. But then I suddenly found a larger purpose and I always say that disability gave focus to my life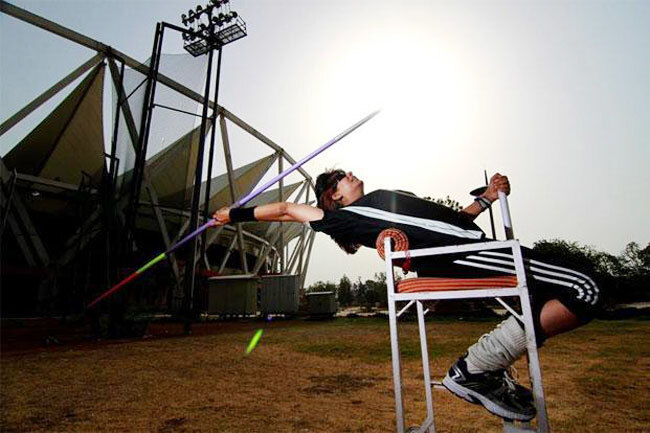 Would it be fair to say that some of the strength that you have comes from the fact that you were raised in an Army family?

Definitely. 200%. This is one organisation which is always prepared for the worst. This is one organisation where everybody gets commissioned because they are 100% fit in their bodies. And then they end up getting a bullet. My own brother has got shelling (fragments) in his body. He had to get a cervical surgery done, his thigh still has a splint in it. I remember when I was born my father was hit by a grenade in training with grenadiers. There were times when people used to say 'is ka naam grenade rakh do, isne to aate hi blast kar diya' (name her grenade, she caused a blast as soon as she was born). My mother was delivering me and my father was admitted because in his left underarm the grenade shell had gone in. He got saved because his heart just got saved. So, we are used to this. We are used to very fit people getting an injury. But of course I always say there is always a huge level of patriotism involved over there because that's for the country. I have been brought up seeing Lieutenant General YN Sharma who lost his leg in 1971 war. My father was the one who saved him. And I saw him cycling up and down every day. So we see these inspirations around us and we also see a focus towards fitness.