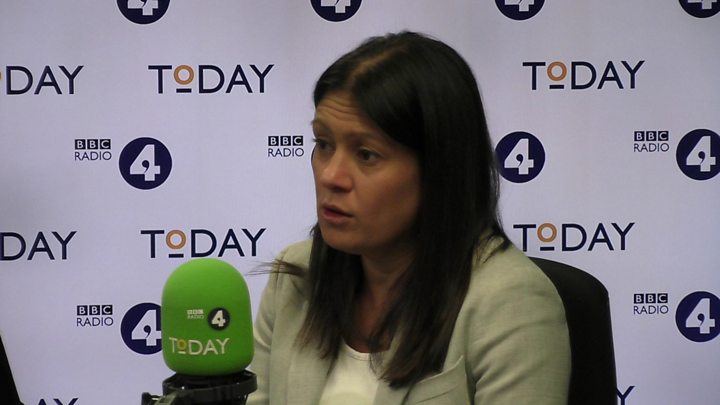 Lisa Nandy is the second Labour leadership hopeful to get onto the final ballot, after Chinese for Labour announced it was supporting her.
The Wigan MP joins shadow Brexit secretary Sir Keir Starmer, having already got backing from the GMB union and the National Union of Mineworkers.
To progress, hopefuls need the support of three unions and affiliate groups representing 5% of the membership.
Emily Thornberry and Rebecca Long-Bailey are yet to reach the threshold.
Jess Phillips quit the race to replace Jeremy Corbyn on Tuesday.
Ms Phillips told reporters she would be giving her first preference vote to Ms Nandy, with Sir Keir her second choice.
She said shadow business secretary Mrs Long-Bailey was not the right leader for Labour at the moment, but "there's no reason to say she can't change."
Reacting to the news of Chinese for Labour's support, Ms Nandy said: "As someone of mixed heritage, I'm incredibly proud that it is Chinese for Labour who have secured my place on the ballot paper.
"They do incredibly important work to ensure we are a representative and inclusive party that can truly speak for modern Britain."
She said she was now "looking forward to getting out into the country and laying out my vision for reuniting the party".
Earlier in a speech, Ms Nandy said she would give claimants a bigger role in designing an "empowering" welfare system.
She said the current system lacked "human empathy" and was too complicated for people to understand.
She said she would reverse cuts to the welfare system by ditching planned reductions in national insurance.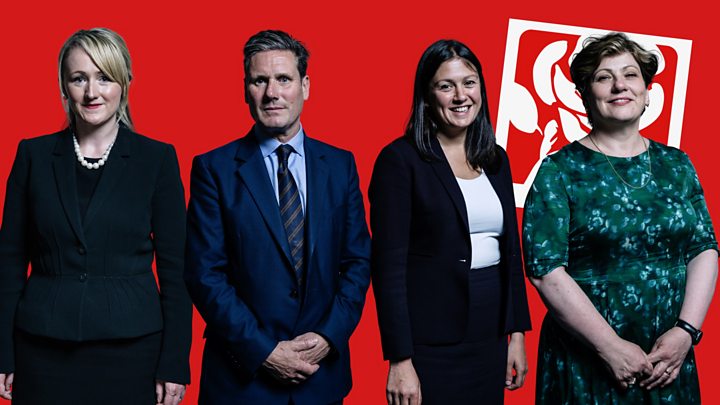 Speaking ahead of her speech on BBC Radio 4's Today programme, Ms Nandy said changes to the welfare system had been undermined by the "values which permeate the system".
She added the welfare regime has tended to "see people as problems to be solved, not potential to be realised", and said the Labour party should ditch a "paternalistic" attitude on the issue.
In its election manifesto, Labour had argued for the universal credit scheme to be scrapped and replaced with an alternative system that "treats people with dignity and respect".
Ms Nandy added that she supported the "principle" of the scheme, but "no support at all" had been offered to those being rolled onto the new system.
With Sir Keir's and Ms Nandy's places on the ballot secured, the two other candidates are locked in a battle to join him by securing support from local parties and affiliated groups.
Sir Keir cleared this hurdle after being backed by Unison – the UK's largest union – and a second union, Usdaw, as well as environmental campaign group Sera.
Ms Long-Bailey has so far only received the backing of bakers' union the BFAWU, but is tipped to get nominated by the Unite union later this week.
So far Ms Thornberry has not been backed by any affiliate group, and had only secured two out of the required 33 CLPs which would help her onto the ballot.
Mr Corbyn's successor – and the successor to his deputy, Tom Watson – will be announced on 4 April.