Last Updated: 06/12/18 12:20am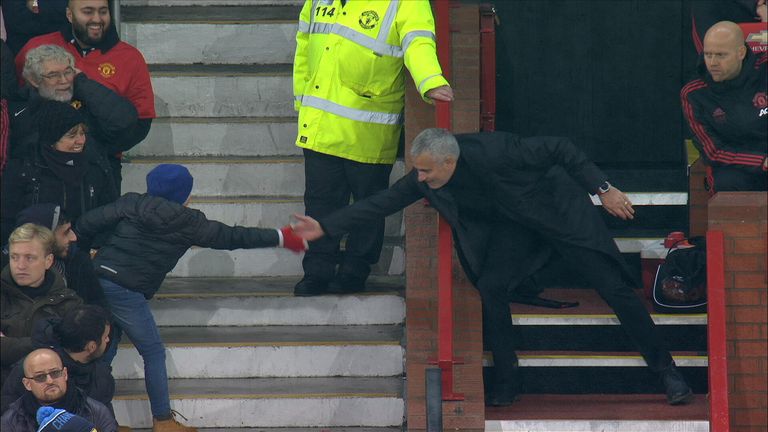 Jose Mourinho had a lighthearted moment with a young Manchester United fan, offering him a high-five after kicking a wall in anger.
The United boss had become frustrated at an incident in the second half at Old Trafford, but was all smiles moments later as he got up to walk across his dugout and high-five a young boy.
It came during United's 2-2 draw with Arsenal at Old Trafford, which left United without a win in four games, and trailing leaders Manchester City by 18 points.
Watch a video of the incident above