Emmerdale's Kerry Wyatt will be playing detective, setting up her daughter Amy's big return.
Upcoming episodes will see Kerry (Laura Norton) and Cain Dingle (Jeff Hordley) continuing their custody wrangle for Kyle (Huey Quinn). Cain and Debbie (Charley Webb) publicly fight, as Debbie slaps Cain for criticising her parenting skills. This leads Debbie to warn Kerry over Cain being part of his son Kyle's life.
Advertisement – Continue Reading Below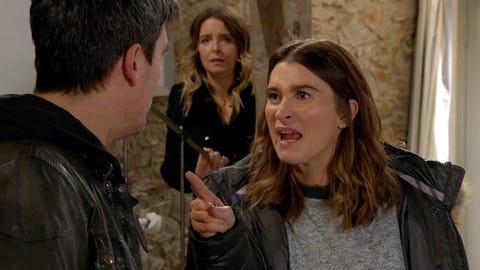 ITV
However, Debbie regrets giving the warning when she learns that Kerry is meeting social services, and tries to take back what she said.
Cain finds out what Debbie told Kerry, leading him to lash out at Dan Spencer (Liam Fox) – inadvertently in front of the social worker.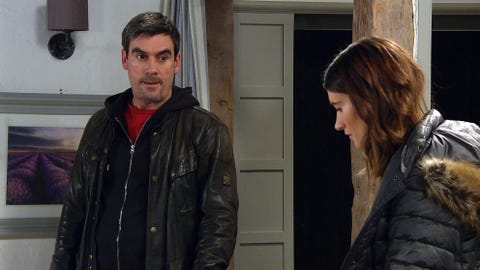 ITV
Dan later points out to Kerry that they may not be first choice for custody of Kyle, which gives her an idea and she asks Eric Pollard (Chris Chittell) for information about where her daughter Amy is.
Not getting the answers she wants from Eric, Kerry sneaks into his barn.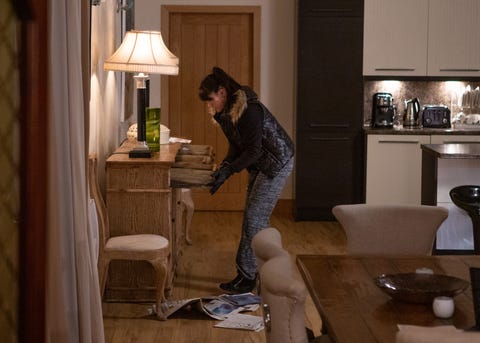 ITV
The role of Amy has been recast, with Natalie Ann Jamieson taking over from Chelsea Halfpenny.

"I feel very lucky to be joining the cast of such a loved and respected show," Natalie said last month, when the news was announced.
Advertisement – Continue Reading Below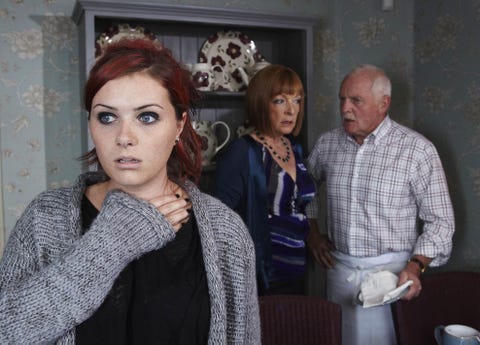 ITV/REX/Shutterstock
Amy's original exit storyline saw the character fleeing to Ireland to avoid being caught by police, after kidnapping and returning Kyle.
The show will be taking a trip to Belfast later this year, where fans can expect to see Amy for the first time since 2013.
Emmerdale airs weeknights at 7pm on ITV, with an extra episode at 8pm on Thursdays.

---
Read more news, spoilers and gossip on our Emmerdale homepage
Digital Spy Soap Scoop video – hit play below for all the latest Emmerdale spoilers, as Rhona suffers a horror accident and Dawn comes face-to-face with her past.
Want up-to-the-minute soaps news, spoilers and gossip on your social feeds? Just hit 'Like' on our Digital Spy Soaps Facebook page and 'Follow' on our @soapscoop Twitter account.