EastEnders has confirmed plans to bring back Mary 'The Punk' Smith and George 'Lofty' Holloway for Doctor Legg's final sendoff.
Tabloid reports have been suggesting that the two classic characters – who haven't been seen on Albert Square in 30 years – would be heading back to Walford for the sad story next year, with the BBC soap now verifying that this is the case.
Advertisement – Continue Reading Below
Linda Davidson and Tom Watt will be reprising their respective roles as Mary and Lofty for one episode, which will see them pay their respects to Doctor Legg.
Leonard Fenton's character returned to our screens back in the autumn and broke the tragic news that he had terminal pancreatic cancer.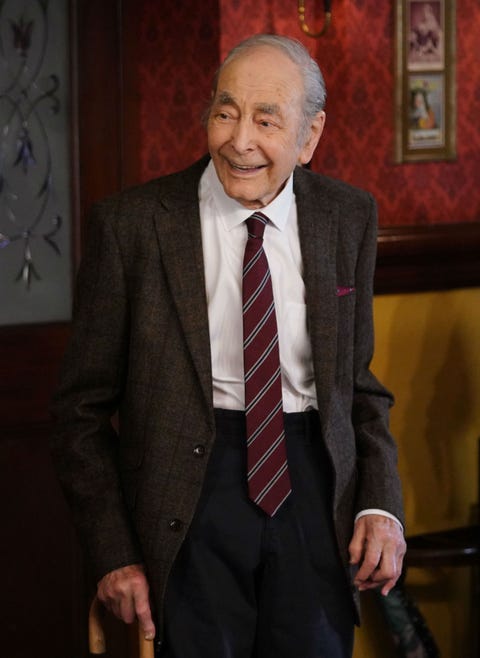 BBC
Dot vowed to stand by Doctor Legg through his final months alive, but he'll lose his battle with the illness in heartbreaking scenes to be aired in the New Year.
Speaking about her return after 30 years, Linda said: "EastEnders was my first proper family. It gave me stability and a fantastic foundation from which to build an incredible life.
"The people of EastEnders have been a consistent thread throughout the intervening years. I am so thrilled, and very proud to be returning to that family 35 years later. It's going to be a blast!"
Tom added: "I was delighted John Yorke asked me if I would return to EastEnders for Doctor Legg's funeral. Doctor Legg is an iconic character so it feels fitting that Lofty should return to say goodbye.
"I have nothing but good memories from my time on EastEnders so it will be lovely to set foot back in Albert Square all these years later."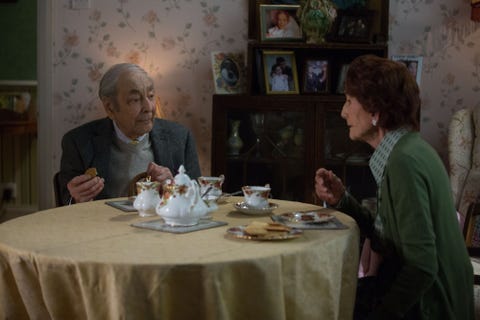 BBC
Advertisement – Continue Reading Below
EastEnders' Executive Consultant John Yorke commented: "I'm absolutely thrilled to have Tom and Linda back for these small but incredibly important roles. As soon as Leonard Fenton agreed to return as Doctor Legg, it seemed just the best possible tribute we could pay both his character and the show.
"Mary and Lofty are huge iconic characters, and a central part of the show's DNA. Though both have moved on to hugely successful careers elsewhere we are both thrilled and touched to have them back for one very special episode."
Doctor Legg's funeral episode will air next year.
EastEnders continues tomorrow night (December 18) at 7.30pm on BBC One.
---
Read more news, spoilers and gossip on our EastEnders homepage
Digital Spy Soap Scoop video – hit play below for all the latest EastEnders spoilers, as Hayley considers giving up her baby and Jean starts to struggle under the pressure.
Want up-to-the-minute soaps news, spoilers and gossip on your social feeds? Just hit 'Like' on our Digital Spy Soaps Facebook page and 'Follow' on our @soapscoop Twitter account.