Translating…
TIMES OF INDIA
THE TIMES OF INDIA | Feb 28, 2020, 18:55:14 IST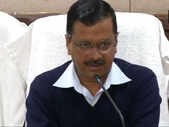 The death toll in Delhi's communal violence rose to 42 on Friday as clouds of smoke cleared to reveal the extent of the damage from the worst riots in the city in more than three decades and people gingerly stepped out for work and opened shops and other establishments. Police and paramilitary personnel maintained a strict vigil in view of Friday prayers at mosques. Stay with TOI for all the live updates:
18:55 (IST), Feb 28
Delhi Police appeal people not to believe in rumours. While addressing a press conference Randhawa also warns people against spreading fake messages on social media.
18:52 (IST), Feb 28
Quote
Investigating officers are conducting probe into the cases related to northeast Delhi violence. Senior officers are closely monitoring the probe
MS Randhawa 
18:50 (IST), Feb 28
We have registered 25 FIRs in connection with firearms, so far: MS Randhawa, Delhi Police PRO
18:49 (IST), Feb 28
Normalcy returning to affected areas as as the number of distress calls have reduced: Delhi Police
18:44 (IST), Feb 28
Complaints are being converted into FIRs: Delhi Police PRO
18:13 (IST), Feb 28
Delhi govt sets up nine shelters for riot-hit people, distributing food in affected areas
Chief minister Arvind Kejriwal on Friday said the Delhi government has set up nine shelters for the riot-affected people and is distributing food among them. Addressing reporters, he said the government has started distributing Rs 25,000 in cash, as part of compensation, to those whose houses have been burnt during the violence in northeast Delhi earlier this week. Read full story
18:06 (IST), Feb 28
We have registered 123 FIRs so far, around 630 people have been arrested detained/arrested: MS Randhawa, Delhi Police PRO
A total of 123 FIRs were registered and 630 people were either arrested or detained so far in connection with the northeast Delhi communal violence, the Delhi Police spokesperson said on Friday. Delhi Police spokesperson Mandeep Singh Randhawa said forensic science laboratory teams have been called in and the crime scenes are being revisited. Read full story
17:40 (IST), Feb 28
Sonia deputes five-member team to visit riot-affected areas, asks it submit detailed report
Congress president Sonia Gandhi on Friday deputed a five-member team to visit the riot-affected areas in northeast Delhi and submit a report to her after assessing the situation there. The delegation comprises All India Congress Committee (AICC) general secretary Mukul Wasnik, AICC in-charge Delhi Shaktisinh Gohil, Haryana Congress chief Kumari Selja, former MP Tariq Anwar and Mahila Congress chief Sushmita Dev.
17:36 (IST), Feb 28
Ramdas Athawale blames Cong leaders' speeches for Delhi violence
Union minister Ramdas Athawale on Friday alleged that the provocative speeches given by Congress leaders were responsible for the violence in Delhi, which has so far claimed 42 lives. He was talking to reporters at the press room in the Vidhan Bhavan here, where the budget session of the Maharashtra Legislature is currently on.
17:20 (IST), Feb 28
Delhi violence: Class 8 girl missing since Monday reunited with family
A 13-year-old girl, who had gone missing after school on Monday amid violence in northeast Delhi, was reunited with her parents on Friday, police officials said. The girl, a Class 8 student, had gone to take an examination at her school in the Khajuri Khas area, some 4.5km from her residence in Sonia Vihar, on Monday. Read full story
17:19 (IST), Feb 28
Delhi court rejects bail plea of ex-Congress municipal councillor Ishrat Jahan, arrested in connection with violence in northeast Delhi
17:16 (IST), Feb 28
Instant financial relief for the affected persons would be released after quick verification of antecedents: Delhi deputy CM Manish Sisodia
17:15 (IST), Feb 28
Quote
We've made arrangements for accommodation at our 9 Rain Baseras, and local community centers for people whose houses are completely burnt down or those who can't go back to their home. If needed, we'll also arrange temporary tents for people
Arvind Kejriwal 
17:13 (IST), Feb 28
There are 4 subdivisions there. Normally there would have been 4 SDMs, but now we've appointed 18 SDMs there. They are going among the public and talking to them. We're distributing food on a large scale: Delhi CM Arvind Kejriwal
17:06 (IST), Feb 28
HC asks police to ensure security at board exam centres in northeast Delhi
Delhi high court on Friday observed that shifting board examination centres at this time is not a viable option and asked the police to ensure proper security at the centres in the violence-hit North-East district of the national capital. A single-judge bench of Justice Rajiv Shakdhar impleaded Delhi Government as a party to the proceedings and slated the matter for further hearing on March 4.
16:43 (IST), Feb 28
Plea for NIA probe into violence in northeast Delhi; HC seeks Centre, AAP govt's stand
The Delhi high court Friday sought response of the Centre and the AAP government on a PIL seeking NIA probe under the unlawful activities law UAPA into the violence in northeast Delhi over the Citizenship (Amendment) Act (CAA). A bench of Chief Justice D N Patel and Justice C Hari Shankar issued notices to the Ministry of Home Affairs (MHA), the Delhi government and the police seeking their stand on the plea which also wants registration of a case against those who were allegedly provoking citizens against CAA, including Congress leader Salman Khurshid and AIMIM leaders Waris Pathan and Asaduddin Owaisi. Read full story
16:39 (IST), Feb 28
Congress delegation to visit violence-affected areas of northeast Delhi
Congress interim president Sonia Gandhi has deputed a five-member delegation to visit violence-affected areas of North-East Delhi. The delegation comprising of party general secretary Mukul Wasnik, Delhi in-charge Shaktisinh Gohil, Haryana unit chief Kumari Selja, former MP Tariq Anwar and All India Mahila Congress president Sushmita Dev will submit a report to Gandhi after their visit.
16:35 (IST), Feb 28
500 vehicles, 79 houses damaged in Delhi violence
Three days of violence in north-east Delhi resulted in burning down of at least 500 vehicles, 79 houses besides other places, official data revealed on Friday. According to the official data of the fire department, at least 79 houses, 52 shops, 3 factories and 2 schools besides places of worship were burned down during the clashes. A senior fire official said at least 218 calls were received of which 25 involved burning down of vehicles. When the fire department responded, it found at least 500 burnt vehicles, the official added.
16:09 (IST), Feb 28
Delhi violence: Opposition parties write to Prez, demand action against those who made hate speeches
Several non-Congress opposition parties have written to President Ram Nath Kovind to direct authorities to ensure peace is restored in violence-hit northeast Delhi and action against those accused of making provocative speeches. Leaders from parties like NCP, CP(M), CPI, RJD, LJD, DMK and AAP have also sought time from Kovind to discuss the situation in the national capital.
15:48 (IST), Feb 28
West Bengal governor condemns violence in Delhi
West Bengal Governor Jagdeep Dhankhar on Friday condemned the recents incidents of violence in the national capital which has claimed 39 lives so far and criticised the role of those who see prospects of growth in it. Describing hatred as another form of violence, Dhankhar said observing silence on it is also a "crime against humanity".