Celebrity Coach Trip ended with a bang tonight as the winning couple were revealed.
But before the winners could be announced, Big Narstie was determined to show us all how he got his name.
The episode began with the rapper loudly passing gas on the coach, much to the disgust of all the other passengers .
Advertisement – Continue Reading Below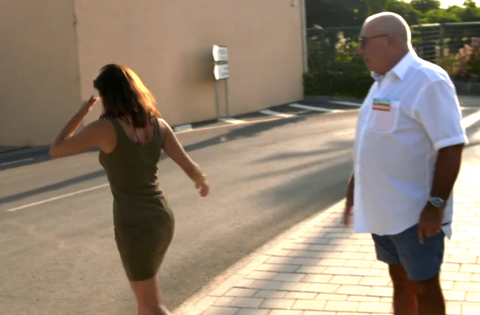 Channel 4
Ola Jordan declared that it "almost smelled like something died in his stomach," while Roxanne Pallett said she was going to be sick.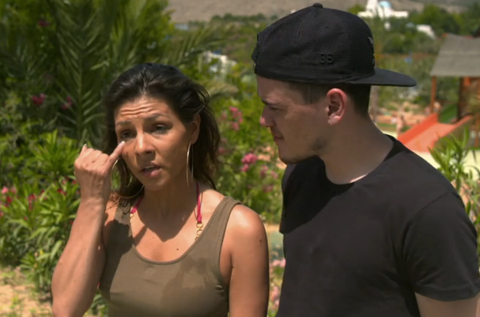 Channel 4
Related: Charlotte Crosby says Roxanne Pallett "stabbed her in the back" during Celebrity Coach Trip
The smell was so bad that Roxanne eventually asked for the coach to be stopped because she thought she was actually going to vomit.
Luckily Brendan was on hand to tell Roxanne to take some air, as she gathered herself before re-boarding and saying she now knew how Narstie got his name.
Narstie blamed it on the Spanish food, saying it gave him "major gas", while his companion Steve the Madman wondered if they'd ruined their chances of winning.
But as much as it disgusted his fellow passengers, viewers couldn't help but laugh at Narstie passing gas on a cramped coach.
Advertisement – Continue Reading Below
The pairs were then treated to a day out at the water park followed by some flamenco dancing where, once again, Narstie suffered from stomach issues.
In the final voting Paisley and Danielle chose Lisa and Mutya as their winners, James and Ola chose Charlotte and Josh, Lisa and Mutya chose Paisley and Danielle, Charlotte and Josh chose James and Ola and Big Narstie and Steve the Madman chose Lisa and Mutya.
It was then down to Roxanne and George to give the final vote, and unsurprisingly they chose Lisa and Mutya, who were crowned the series' winner.

Celebrity Coach Trip airs on E4.
---
Want up-to-the-minute entertainment news and features? Just hit 'Like' on our Digital Spy Facebook page and 'Follow' on our @digitalspy Instagram and Twitter account.