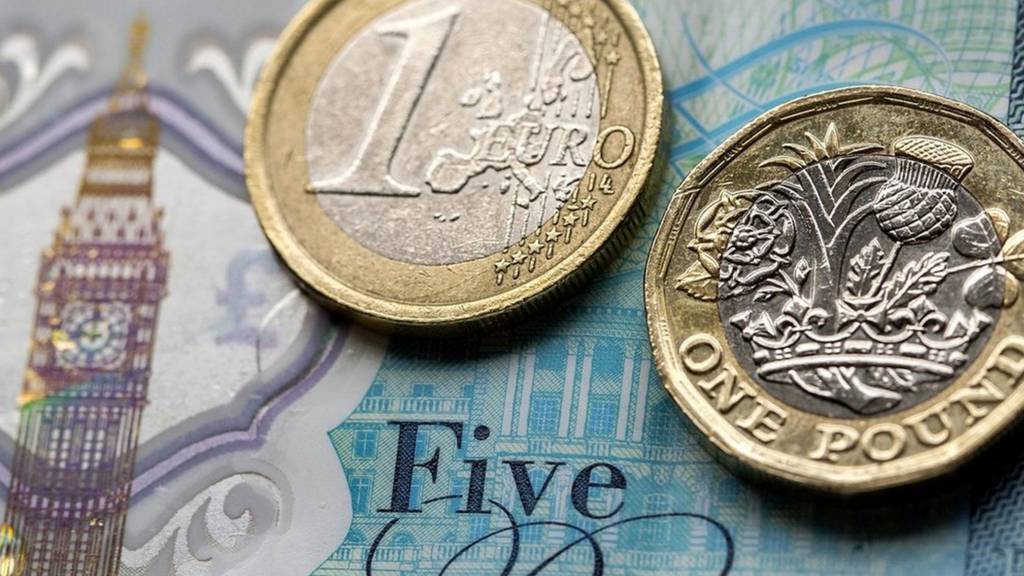 Related Video and Audio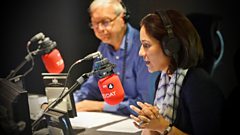 Got a TV Licence?
You need one to watch live TV on any channel or device, and BBC programmes on iPlayer. It's the law.
Live Reporting
By Ben Morris and Jill Treanor
All times stated are UK
A Brexit deal 'absolutely essential'

Today Programme

BBC Radio 4

Getty ImagesCopyright: Getty Images

The Confederation of British Industry (CBI) has issues a report warning the government that neither the UK nor the EU is ready for a no-deal Brexit on 31 October.

Speaking to Radio Four's Today, Josh Hardie, the CBI's deputy director general, said: "A deal is absolutely essential if we're to manage the economy in the best way that we can."

But he said preparing for a no deal did not mark a change in tack for the CBI which campaigned to remain in the EU and then backed Theresa May's proposed deal.

"If you see a storm coming, you put down the sandbags," he said. "It doesn't mean you're going to stop all the flood water, you'll probably still lose the kitchen but you might save the bedroom and that's where we are right now."

He said meetings between businesses and the government needed to "scale up – and they have to scale up now". He said that talks about no-deal preparations had been postponed since an initial March deadline to leave the EU was delayed until 31 October.

Singapore's banking giant reports strong profits

Getty ImagesCopyright: Getty Images

DBS, one of the biggest banks in Asia, saw a sharp rise in second quarter earnings, according to its latest financial results.

Net profit increased 17% from a year ago to 1.6bn Singapore dollars ($1.2bn; £944m).

"We achieved a record half-year performance despite heightened economic uncertainty and geopolitical tensions," DBS chief exectuive Piyush Gupta said in a statement.

BBC Radio 5 Live

PA MediaCopyright: PA Media

We'll see if there's any more fallout out today from Friday's shambolic performance from Sports Direct, when it failed to produce its results on time, having already delayed them once.

When it did publish the results, there was an unexpected £605m tax bill from Belgian authorities.

"This is amateur week… it is frankly a pathetic way to run a business," says Justin Urquhart Stewart, from Seven Investment Management.

"Mike Ashley doesn't care about the City [investors] very much. As far as he is concerned he is used to running a business his way."

House of Fraser, which Sports Direct bought a year ago, "is a mess and really needs sorting out", Mr Urquhart tells Wake Up To Money.

Ryanair profits slide as fares fall

Getty ImagesCopyright: Getty Images

Ryanair has reported a 21% fall in profits after tax for the three months to the end of June (its first quarter).

That was despite an 11% rise in sales.

It blamed a 6% fall in the average ticket price. There was particular price pressure in Germany where Lufthansa bought Air Berlin and tickets were not being sold "below cost price".

Earlier this month the company said it was adjusting its schedules due to the grounding of the Boeing 737 Max family of jets.

It confirmed today that it expected to have 30 new Max jets in time for next summer.

Trade talks resume amid tensions

Getty ImagesCopyright: Getty Images

As face-to-face talks between the US and China are due to resume, tensions between the two sides are already seem to be simmering.

On Friday, a US presidential memo on reforming developing country status in the World Trade Organization singled out China.

"The United States has never accepted China's claim to developing-country status, and virtually every current economic indicator belies China's claim," US President Donald Trump said in the memo.

It says the United States Trade Representative Office shall "use all available means to secure changes at the WTO that would prevent self-declared developing countries from availing themselves of flexibilities in WTO rules and negotiations that are not justified by appropriate economic and other indicators."

Chinese state media responded, saying in a "commentary" piece that the memo was aimed at putting pressure on China ahead of the trade talks that are due to resume on Tuesday.

"It obviously timed the memo to serve as a new bargaining chip for the upcoming 12th round of China-US high-level economic and trade consultations," the piece said.

"But the tactic of imposing pressure is nothing new to China and has never worked."

'Bad' Brexit conditions could close Vauxhall plant

AFPCopyright: AFP

Vauxhall's plant in Ellesmere Port employs around 1,000 workers and is owned by French car maker, PSA. Its boss Carlos Tavares has warned that production could be switched to mainland Europe, if Brexit creates unfavourable conditions for his firm.

In an interview with the Financial Times he says he is particularly worried about customs arrangements after Brexit.

That's because the Ellesmere plant exports 80% of its production and imports around three-quarters of its components.

"If the conditions are bad and I cannot make it profitable then I have to protect the rest of the company," Mr Tavares told the FT.

However, several commentators have pointed out that this plant has been under threat for many years.

Ben Morris

Business reporter

It's time to kick-off Monday's Business Live page.

A worrying report for the 1,000 workers at Vauxhall's plant in Ellesmere Port. That plant could close if Brexit makes it unprofitable for the plant's French owner, PSA, reports the FT.

Trade talks are due to restart between China and the US on Tuesday.

And we'll take a look at the latest results from Ryanair.