If you were screaming at your telly trying to get Britain's Got Talent and Coronation Street to play on Friday night, you were not alone.
Any viewers who watch ITV through Virgin were likely hugely frustrated when the Britain's Got Talent feed completely dropped out nearly the end of the first part of Friday's (May 31) live semi-final. From that point, the episode was only watchable from a secondary stream in the 800-level channels.
Those not aware of the secondary channel didn't see the dance routine that earned Libby & Charlie a spot in the top three. Needless to say, they were furious:
Fans are now questioning if the semi-final voting was even fair, since not everyone saw all of the acts:
The frustration continued as the ITV and additional Channel 4 outage on Virgin carried over into the next half-hour as Coronation Street's 9pm week culminated with a heavily-promoted mental health episode centering on Carla Connor.
Since ITV had promised the Underworld culprit would also be revealed, the complaints continued rolling in immediately:
Normal service was eventually restored on Virgin Media UK just after Coronation Street's big episode finished off at 9.30pm, with the company apologising on social media.
"We sincerely apologise for the loss of some TV channels earlier this evening. All channels are now restored," a statement read.
If you were among those impacted by the outage, you may given up by the time Britain's Got Talent announced two more making it through to Sunday's grand finale.
On Coronation Street, the culprit of the Underworld roof collapse was finally revealed after months of speculation, and a dead character made a stunning reappearance.
Coronation Street airs on Mondays, Wednesdays and Fridays at 7.30pm and 8.30pm on ITV.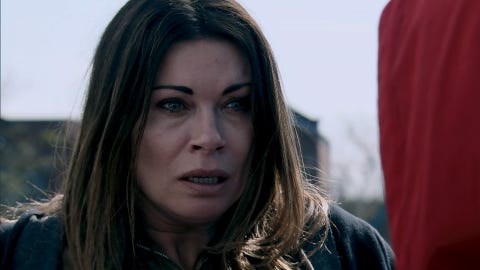 ITV
We earn a commission for products purchased through some links in this article.
Britain's Got Talent's final airs Sunday, June 2 at 7.30pm, also on ITV.
---
Want up-to-the-minute entertainment news and features? Just hit 'Like' on our Digital Spy Facebook page and 'Follow' on our @digitalspy Instagram and Twitter account.